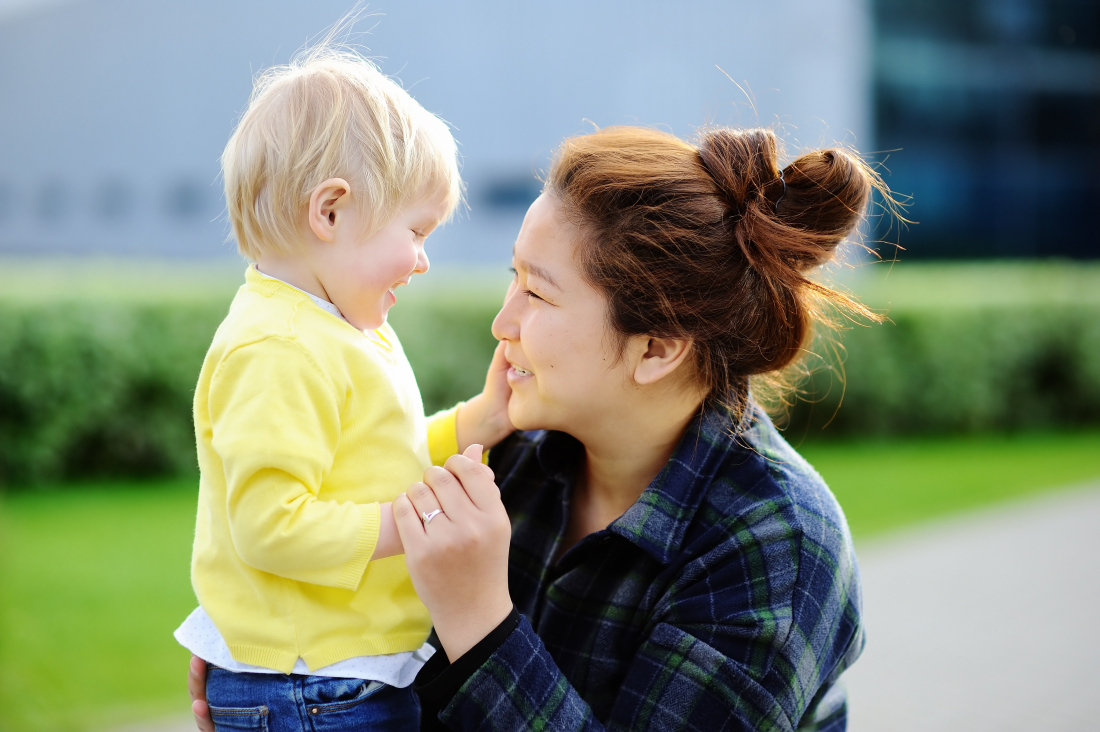 Nanny vs Babysitter vs Grandparents
Daycares are out, individualized childcare is in, but which option will work best for your family?
In today's post-pandemic world, the realm of childcare has become more complicated and convoluted than ever before. Daycares have stricter regulations, like further limiting the total number of children accepted, plus staffing shortages may lead to less children being accepted at the centers to maintain staff-to-child ratios. Less staff may also mean reduced hours of operation which might conflict with a parent's work schedule. Like almost every industry throughout the world, daycares have also had to raise costs due to the impact of COVID-19, because less children accepted means less revenue for the childcare center, in addition to the extra costs of supplies needed for safety and sanitation. Lastly and most importantly, daycares put children at higher risk of contracting any illness and then bringing that illness home to loved ones.
All that said, daycares may no longer be the safest and most viable solution when it comes to childcare for working parents. That leaves a number of individualized childcare options, but which one will work best for your family? We're here to break down the difference between hiring a babysitter, nanny or having grandparents watch the children, including which level of background screening is appropriate for these different childcare providers.
Babysitters are a great short-term option for childcare when you only need sporadic care. Babysitters usually just provide temporary care for your children while you're away, such as when you have an appointment or special occasion. Their main responsibility is ensuring the safety of the children and it is good practice for babysitters to be CPR and first aid certified. Babysitters work part-time, get paid on an hourly basis, and are typically capable of watching children of all ages. Babysitters might do some tasks on a regular basis though, like picking up the children from school and watching them until the parents get home from work, but this adds up to only a few hours per weekday, so the babysitter is still working only part-time. Babysitters are normally only responsible for doing basic activities with the children, including crafts and games. If a babysitters performs more activities than this, a higher wage is expected. In regards to a background check, our Nanny Basic package covers what would be appropriate for a basic babysitter, focused on identity and criminal history.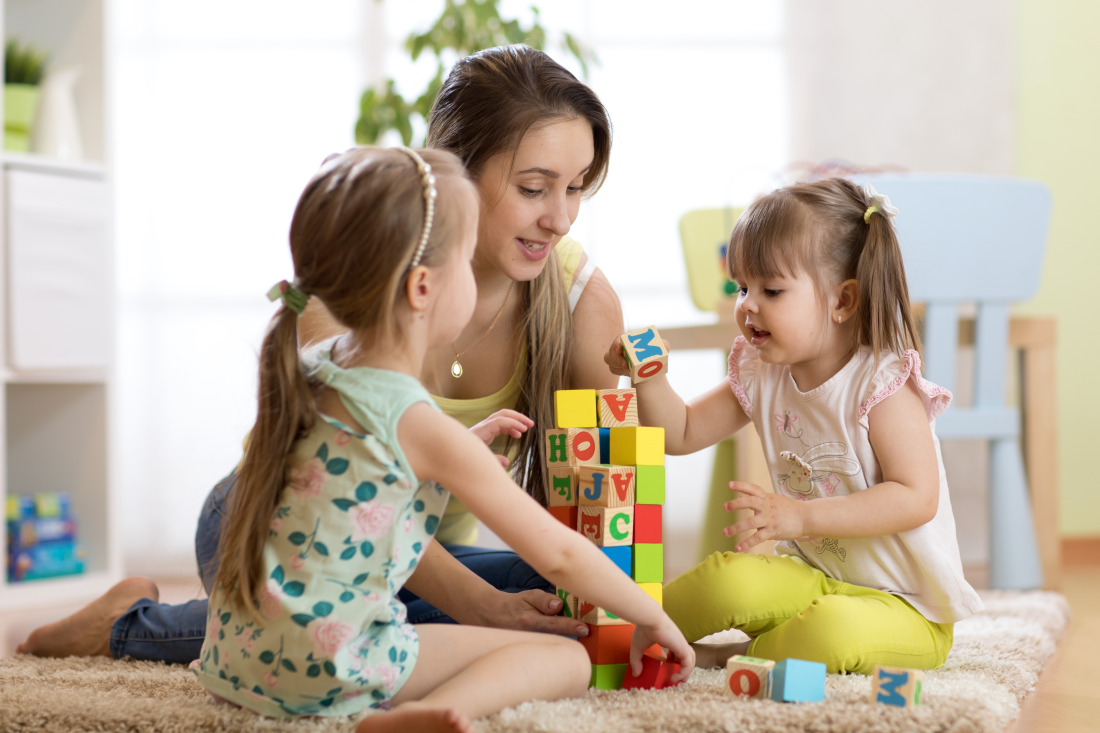 Unlike babysitters, a nanny cares for children on a full-time basis while parents are at work. Their schedule is consistent and they have many more responsibilities than a babysitter. A nanny is very involved with a child's general development which includes physical and emotional well-being, and mental growth. Nannies have a significant impact on a child's upbringing because they spend almost as much time with the children as parents do during waking hours. Nannies help out with many household responsibilities including preparing meals for the children, doing laundry and dishes, helping with homework, preparing daily itineraries of engaging activities, and driving children to some activities.
Nannies usually cares for younger children, from newborns to five years of age, though during periods like the summer when there's no schooling, nannies can care for older children who need supervision on a regular basis; please note, in the U.S., some states have laws specifying at which ages children can be left unsupervised in the home, but even if your state does not provide a legal age to leave a child home alone, parents are always held legally responsible for the safety and well-being of unsupervised children under the age of 18.
Unlike babysitters, nannies typically have advanced childcare training, completing an online or in-person training course, passing a proficiency exam to receive certification, and having minimum hours of childcare training and work experience from reputable organizations. Every nanny training program is different so be sure to ask any nannies you're considering hiring what their specific certification entailed. The U.S. does not have any federal laws requiring or regulating nanny training.
Because nannies possess more qualifications than babysitters and have many more responsibilities, they get paid more than babysitters, and nannies receive pay on a weekly salary instead of an hourly rate. A nanny acts as a full-time employee of the family and therefore, you'll need to issue an official paycheck to them, deduct taxes and submit it to the government, and offer unemployment benefits. Many nannies also expect paid vacation and sick time. One way to alleviate the cost of a nanny is to engage in a nanny share in which one nanny cares for the children of two different families at the same time in a collaborative arrangement. Another benefit of nanny shares is the added socialization between more children, closer to the experience of a daycare without the other hassles of a daycare.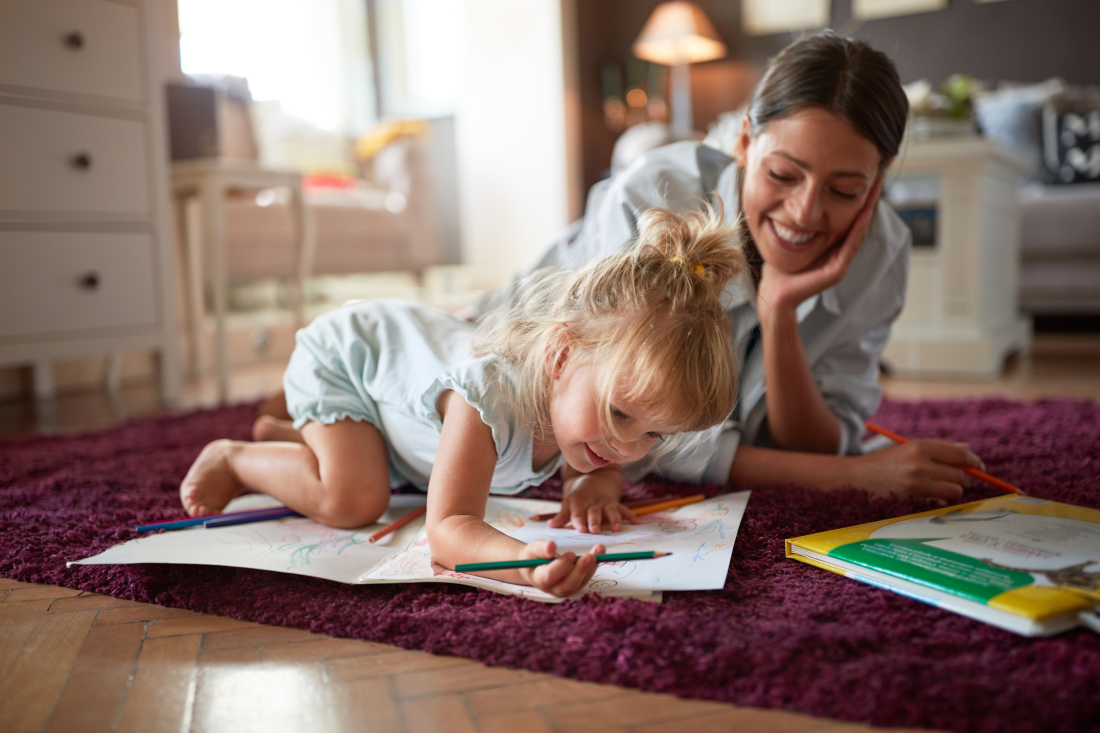 In terms of a background check for a nanny, we recommend at least our Nanny Standard package which includes additional criminal record searches compared to the Basic package, plus a driving record report, since it is common for nannies to drive the children places. We also recommend conducting reference checks when hiring a nanny which you can do yourself or you can allow True Hire to conduct reference checks for you with our Nanny Plus package. You can also add a drug test onto any of our background check packages which we highly recommend for nannies as they spend such a great deal of time with your children. Overall, although hiring a nanny is an investment in time, money, and most importantly, the care and safety of your children, it is well worth the due diligence up front to ensure you took the best steps in finding a safe and reliable caregiver for your children and family.
Now that we've discussed the differences between babysitters and nannies, what about having grandparents care for their grandchildren while the parents are at work? There are pros and cons to this option as well and careful consideration must be given in order to successfully navigate the expectations of such an arrangement. First, this option only works if the grandparents live within a reasonable driving distance of the family's home, whether the grandparents would be commuting to watch the children, or whether the parents would be dropping off the children at the grandparents' home.
Second, the grandparents need to be willing to watch over the children; as a parent, don't assume that the grandparents should always be willing to take the children whenever needed. Another major consideration is payment. Many grandparents may not expect to be paid for occasional babysitting, but it would be reasonable to pay them for ongoing or full-time childcare, in the very least, covering the cost of activities, meals, gasoline, and any other expenses related to the caretaking.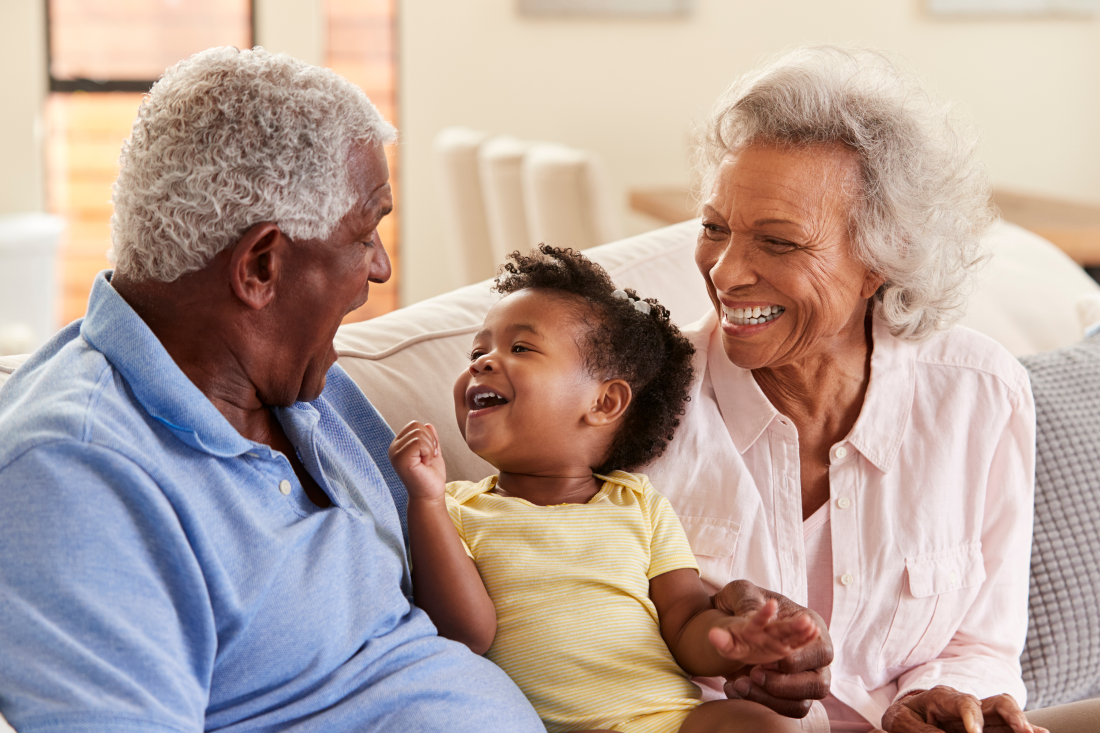 It is also important to keep in mind that grandparents might have special challenges, such as health concerns that might make it difficult for them to watch the children on a regular basis or pose a risk to themselves or the children, like seizures, memory issues, or falling. Or perhaps they don't have the ability to drive or do out-of-home activities with the children or activities that require physical strength and stamina. These are all crucial factors to consider when determining whether it is safe enough and beneficial to the children to allow grandparents to watch them for periods of time. Another important concern is the risk of the children passing illness onto the grandparents, especially in regards to COVID-19 which is most dangerous for the elderly and those with preexisting conditions, which also falls mostly on older adults.
Despite the cons of utilizing grandparents for children, one of the advantages of having grandparents watch over their grandkids is that it presents a fantastic opportunity for the children and grandparents to bond and strengthen their relationship. Another advantage is that grandparents are most likely caretakers that you already have the utmost trust in because you know them so well on a personal level and they are already familiar with the grandchildren and understand their needs, so there may not be any training necessary and you can rest easy knowing your children are in good hands. On the flipside, try to teach your children to not take advantage of that level of familiarity and comfort with their grandparents whenever they're acting as caretakers. There's a difference in power dynamics when children are visiting the grandparents versus when the grandparents are in charge. This could lead to a slippery slope when it comes to grandparents disciplining the children and enforcing the parents' rules. Try to keep rules and routines consistent between the two households and communicate to the grandparents ahead of time what types of discipline you find acceptable.
Lastly, unlike nannies, grandparents usually cannot be expected to perform household tasks, such as laundry, dishes, and other chores. Childcare alone can be very taxing for grandparents and these additional household tasks may be too strenuous for older adults. Regarding background check options, obviously most parents would not feel the need to screen the grandparents since you know them so well and would most likely be aware of any criminal history or other concerns, and then you wouldn't be asking them to watch the children anyway.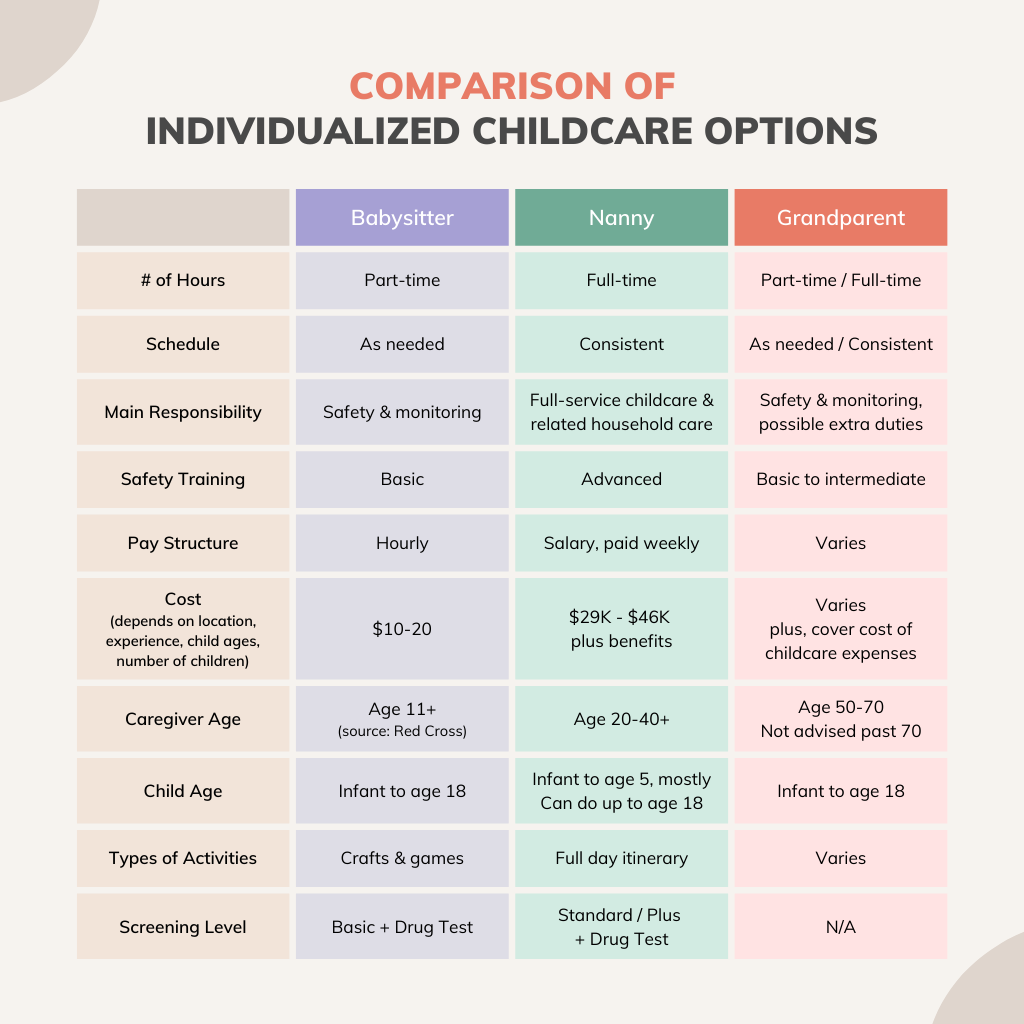 While it might seem awkward to talk about official caretaker terms with your parents or the in-laws, it really is best practice to discuss all the terms of childcare up front including what hours they would be comfortable working, compensation, responsibilities, limitations, discipline, and any other expectations. It's also a good idea to revisit these terms from time to time and check in with the grandparents to see if the situation is still working for them. Grandparents might not want to seem impolite by starting up this conversation with you, the parents, so you should initiate this discussion. Also, as a parent, always let the grandparents know how much you appreciate their willingness to help out, never take their help for granted, and communicate to them that they can always say "no" to a request to babysit and that you have a list of other potential sitters ready, so it's not a big deal if they are unable to watch the kids. Overall, there are benefits to having the grandparents take care of the grandchildren while the parents are at work, but be mindful that doing so may walk a fine line and could potentially create tension across the relationships of all three generations, so thoughtfully consider if this option will work well for everyone involved.
No matter which childcare option your family decides to go with, True Hire is here to provide our expertise surrounding background check options to help keep your family, children and home as safe as possible.
Background Checks for Nannies sets the standard for providing high-quality caregiver background screenings to parents and legal guardians. If you have any questions regarding our products or services, please contact us and we will get back to you as soon as possible.